Meet Your Farmers!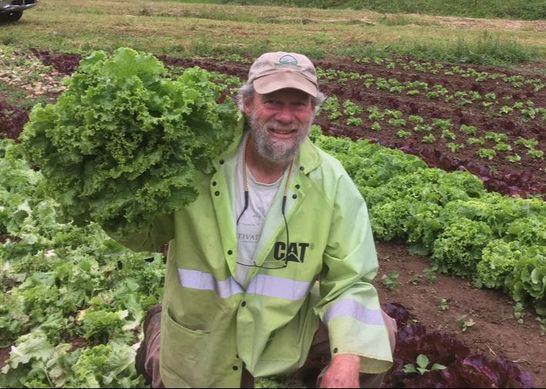 Jeff Thomas came to the High Country in 1971 to attend Appalachian State University. After graduating he ran a local bookstore called Books n' Things until 1977. In 1976 he and Bettie Thomas bought a house and a half acre of land that eventually expanded to become Creeksong Farm. After growing tobacco for a few years Jeff switched to farming vegetables full time. Jeff has been selling vegetables at the Watauga County Farmers' Market since 1979. He has cultivated a broad customer base since that time by offering the highest quality produce possible.

Bettie Thomas also came to the area in 1972 to attend ASU. She received a master's degree in speech pathology and began working in the Ashe County school system. For many years, in addition to her full time job, she has helped with the vegetable operation on the farm. She also makes and sells a large variety of herbal products that can be found at the Watauga County Farmers' Market. Since 2014, in her "retirement", Bettie has been working full time on the farm.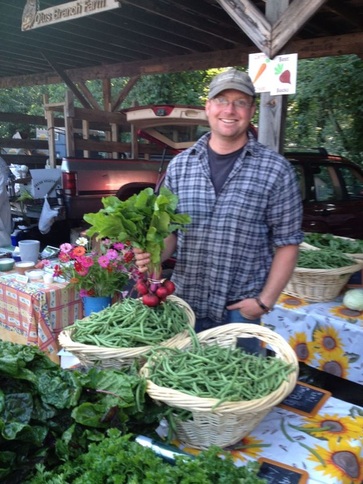 Will Thomas was born and raised on Creeksong Farm. After graduating from UNC-Chapel Hill, Will came back to Ashe County in 2003 to farm full time. He has expanded the vegetable operation and has also started Creeksong's CSA program, the beef and pork operations, and a firewood and timber cutting business.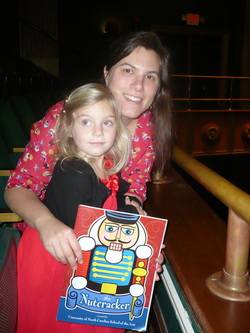 Anna Thomas grew up in Winston-Salem, NC and attended UNC-Chapel Hill with Will. She moved to Ashe County in 2004 and is an 8th grade teacher at Ashe County Middle School in Warrensville, NC.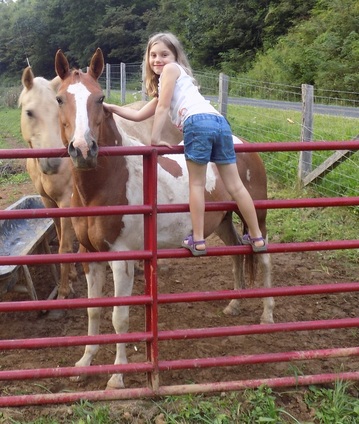 Rose Thomas was born in 2009 and is going to school at Blue Ridge Elementary. She likes to help wash vegetables and go on four wheeler rides to check on things around the farm. She has become an avid outdoors girl and loves to hunt, fish, go on hikes, and occasionally help in the fields. She also comes to the farmers' market every Saturday morning with Will and helps set up the booth. This is Rose with her horse, Flora, that she loves to ride on the roads and fields around Creeksong Farm.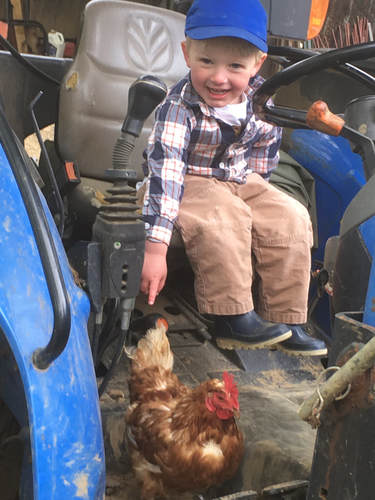 Billy Thomas was born in 2015 and spends his days running around the farm and asking anyone he can find if they will take him on the tractor. He loves to feed chickens, get the eggs, feed the cows, wash vegetables, ride the four wheeler, and talk about all the other cool things he'll be able to do "when me get big enough". This is Billy in his happy place, working on the tractor, with a chicken as company.